Dyslexia Therapy Reimagined
Dyslexia In Maine
If you live in Maine and know – or suspect – that your child has dyslexia, you will find below average resources in your state. While there is state-wide legislation designed to help children in Maine with dyslexia, including a screening requirement, there is no intervention requirement for classroom teachers. There are 4 Certified Academic Language Therapists located in the state.
At Dyslexia on Demand, we offer intensive online dyslexia treatment in Maine. Our philosophy is that every child, no matter where they are located, should have access to effective, proven dyslexia therapy.
Maine Dyslexia Tutoring vs. Dyslexia Therapy
Traditional dyslexia tutoring is not a comprehensive solution for helping your child thrive in their learning environment. Dyslexia therapy on the other hand, is an integrated, research-based program that guides your child through a multi-sensory program of explicit, systemic instruction for both reading and spelling. Dyslexia therapy results are carefully monitored and build on previous success to overcome the challenges that struggling readers face.
Although dyslexia therapy will not cure dyslexia, it will create new neural pathways in your child's brain, empowering them to embrace reading and become life-long enthusiastic – and successful — learners.
Your Child Deserves the Best Treatment for Dyslexia
With extensive training and education, Certified Academic Language Therapists are uniquely qualified to help your child overcome the challenges of dyslexia. Utilizing age-appropriate learning opportunities and one-on-one interventions, CALTs guide children through opportunities to understand and develop fluent reading comprehension.
Certified Academic Language Therapists:
Highly educated with at least a master's degree
At least 700 clinical hours
Pass board certification test through the Academic Language Association
Certified by the Academic Language Therapy Association
Dedicated to ensuring the success of every child
At Dyslexia on Demand, our team is composed entirely of Certified Academic Language Therapists, who have more than 300 years of cumulative dyslexia therapy experience. Our philosophy is one day at a time, one letter at a time, one sound at a time and one child at a time.
A Word From Our CEO
"I am passionate about changing lives of dyslexic children and educating the country about the importance of utilizing a CALT due to the differences in their levels of training and his/her access to therapeutic programs such as Take Flight and BLS.
Once the country understands what has been around for decades, and makes their use a priority, we can start making the true change that is needed for positive academic and emotional outcomes for these kids!"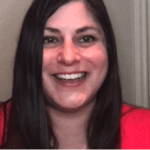 "Damian was reading at a 3rd grade level in 8th grade. After completing the program with Ms. Pinchback, he finished high school and credits her with the fact that he graduated. He went on to college and was even awarded some scholarships. We couldn't be more grateful."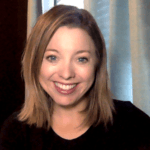 "…As a parent, it can be so scary when you get a dyslexia diagnosis. I feel like she took my hand and has been walking through this journey WITH us."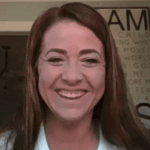 "We struggled with therapy in the public school system. She wasn't making progress because there were too many kids and not enough attention on my daughter. Switching to Dyslexia on Demand has been a godsend. She is flourishing and her growth rate has been unbelievable."